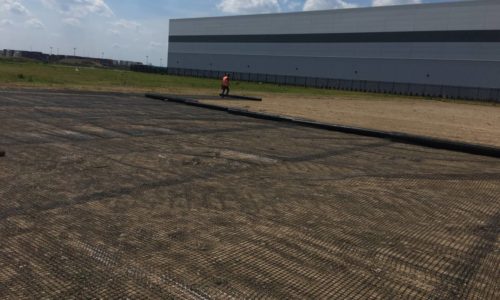 Plot 1080 Readie (DP World)
Location
DP World, London Gateway.
Client
Readie Construction
Overview
Barton provided an earthworks contract for Readie Construction on Plot 1080 at DP World, London Gateway.
We were contracted to carry out the enabling works and earthworks to the site. This includes providing a balanced earthworks solution, and laying the approved specification of stone to form the piling platform for the building construction.
The works also include the earthworks to the external areas around the building.
Scope of work:
Proof roll and test formation piling mat + redistribute
Import of granular fill to building footprint
Excavate, haul and place sand to piling mat perimeter
Form access and entrance of existing road and new compound
Import granular fill to access road
Excavate granular fill from existing compound and haul to piling mat